Get Up In The Cool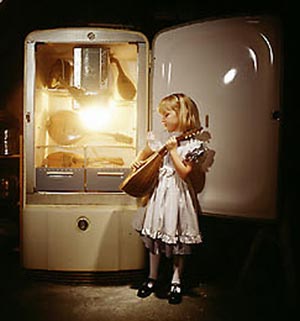 Released on CD in August 2000. Available for $16.00 (U.S.) including postage and packing from Pete Marshall, 1422 Gentry Lane, Charlottesville, Virginia 22903 (USA). Recorded at Virginia Arts Recording.
On the heels of 'Mando Liniment' ("Irresistible"-Folk Roots, UK ) and 'Take Two' ("Group of the year"-Trad Magazine, France, "Hot Platter"- Elderly Instruments) comes Mando Mafia's Get Up in the Cool. In their latest release, recorded again at Virginia Arts Recording Studio, the band continues exploring "Global String Band Music" using their 5 piece wall-of-mando sound filter. Two time winners of the Non-Traditional Band Award at West Virginia's Appalachian String Band Festival, the band pushes the boundaries further still with the addition of guest musicians, including Piedmont Blues master and National Heritage Award winner John Jackson, French Old-time fiddle/bagpipe virtuoso Polo Burguiere and long time friend & co-conspirator Dave Grant. With spicy interpretations of Texas old-time fiddle master Eck Robertson's tunes, a Swedish waltz, a Chilean rumba, self-penned instrumentals, reggae, a hilarious 30's song about a cannibal, and more , the band shows how hot getting up in the cool can get!
"Their sound would give the much-heralded 'Mandolin Extravaganza' project of last year, a run for its money....Heck, this is as good as any mandolin project out there. Miss it a your own risk."
Bluegrass Unlimited [full review]
Get Up in the Cool was chosen as a "Hot Platter" by Elderly Instruments, Lansing, Michigan
Czech out this review: http://www.i-music.cz/showmessage.php3?id=2037
Playlist:
Say Old Man, Can You Play The Fiddle (Eck Robertson) [MP3; 6MB]
Mando Bull (Kelly Perdue)
Got What It Takes (Rick Friend)
Petita Lana (French traditional; guest: Polo Burguiere)
El Mercado Testaccio (Horacio Salinas)
Too Tight Rag (Blind Blake; guest: John Jackson)
Ways of the World (Traditional; guest: Dave Grant)
Jo Jo the Cannibal Kid (Rube Bloom & John H. Mercer)
Poulet Perdue (Kelly Perdue)
Bob's Farewell/All Along the Watchtower (Joe Thrift/Bob Dylan)
Josefin's Waltz (Roger Tallroth)
Hiccup Truck (Tune for Leah) (Pete Marshall)
Brown's Ferry Blues (Alton & Rabon Delmore; guest: John Jackson)
Dansa De Ferreiras (French traditional; guest: Polo Burguiere)
Get Up In The Cool (Eck Robertson; guests: Polo Burguiere, Dave Grant)